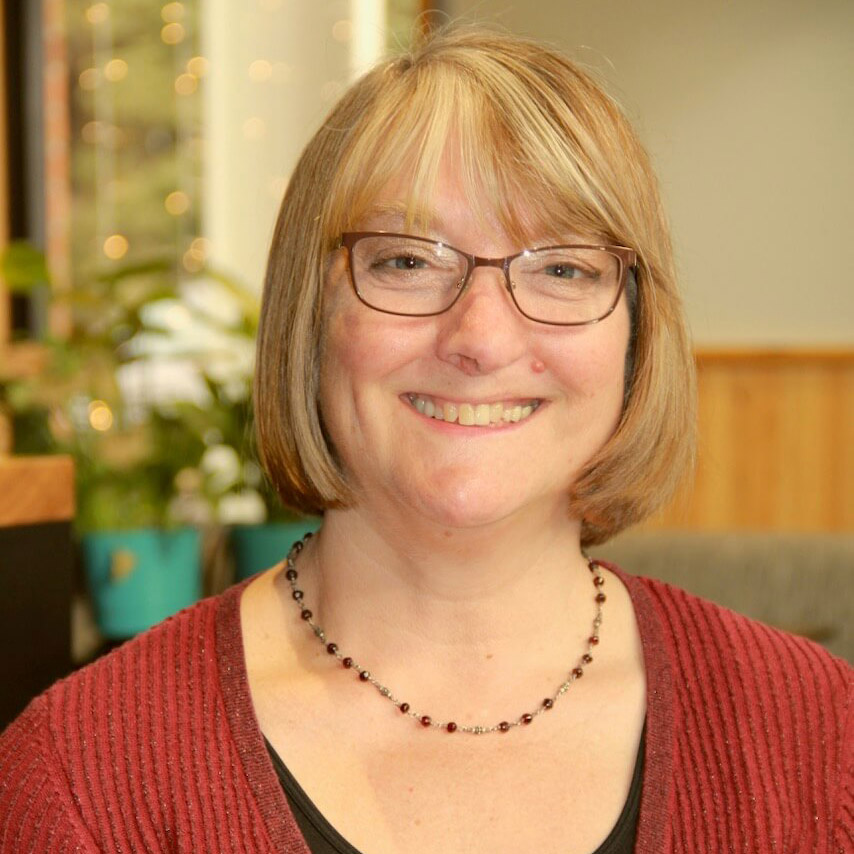 Kathy Scheffler became a widow in January of 2012 when her 39 year old husband lost his battle with appendix cancer. Russ and Kathy had no children, so after 17 years of marriage Kathy found herself very much alone, but quickly realized she had a lot of living left to do. Within the year God began placing other young widows in her life and Kathy felt the call to support them in any way she could, just as she had been supported in her own journey.
In 2014 she began leading GriefShare, a grief recovery support group. Also that year she learned about Widow Might and attended her first Widow Might Novembering event. When widow connect groups began to be a formal part of Widow Might, Kathy stepped up to lead a group in her area.  Her group held their first Saturday morning coffee the week of the 5th anniversary of Russ' death. In 2019 Kathy was asked to join the Board of Directors and then subsequently to pray about transitioning into the role of the Executive Director. After months of listening for God's direction, she felt the answer in an undeniable conviction of "I can't imagine not doing this" and accepted the position in 2020. Kathy is excited to have a front row seat to see where God is going to take Widow Might next.
When Kathy is not socializing with widows, you can find her hanging out with the man in her life, her cavachon Quigley, who wiggled his way into her heart 10 months after she became a widow. Kathy is also actively involved at Eagle Brook church where in addition to leading GriefShare she serves with student ministries. Kathy enjoys traveling and then scrapbooking the photos many years afterwards.
For we know that in all things God works for the good of those who love Him, who have been called according to His purpose. Romans 8:28